Thank you for returning as we continue this series of posts on developing an effective digital strategy. Because your strategy should define your goals, as well as the specific tools and tactics you are going to use to accomplish those goals, we're offering this list of topics that your documented strategy should include. Again, we know that there is some redundancy/overlap among these sections, but it's because the tools and tactics work together to form a solid strategy.
Mobile Friendliness
Once viewed as a nice-to-have, today, a mobile-friendly website is an essential. Your strategy should include ensuring that your website is optimized to work well with mobile, because mobile is rapidly becoming the primary platform by which website visitors are consuming your content.
To optimize your mobile experience you should:

Test your website (as well as landing pages, blog, and website templates) across all popular devices and operating systems to ensure that they are responsive and appear as they are intended.
Examine the customer experience of your mobile visitors and ensure that it is optimal.
Utilize online applications to get third-party confirmation that your website is mobile-friendly, e.g. HubSpot's www.website.grader.com, or their Marketing Grader (a tool currently in HubSpot's marketing automation toolset).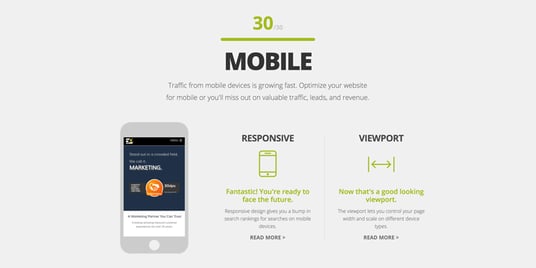 Custom Apps
Your digital marketing strategy should certainly include the potential for custom apps to expand the effectiveness, value, customer experience, and ability to create customer loyalty. Custom online applications can take many forms. Your strategy should explore which, if any, of these types of applications might provide a significant strategic/competitive advantage.

Configurators: Configurators allow your customer to select options and make decisions related to your products or services. The end result should be a fully configured system or product of their choosing.
Analysis Tools: Analysis tools allow you to survey your customers, then through an intelligent algorithm, analyze their input and produce a report offering recommendations.
Guided Planning Tools: These apps provide the customer with a structured set of data input forms which, once assembled, help the customer to make informed decisions related to the subject matter.
Calculators: Calculators also

empower your customer to make informed decisions through

formula-driven calculations based on their direct input.
Report Compilations: These applications assemble pre-built report components (content) into a detailed report, based on customer-entered parameters.
Games: Interactive games can be a compelling way for customers to connect with your brand. Badges and rewards can even encourage recurring usage.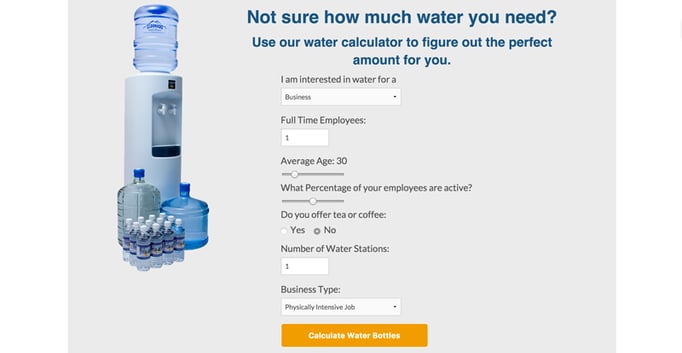 When developing your strategy, you should ensure that mobile-friendliness and custom applications are a part of the mix. Part 3 of this series will explore additional critical components to include in your digital marketing strategy. If you haven't already done so, please sign up to conveniently receive future blog updates in your email.